Say Hai.
12/24/2005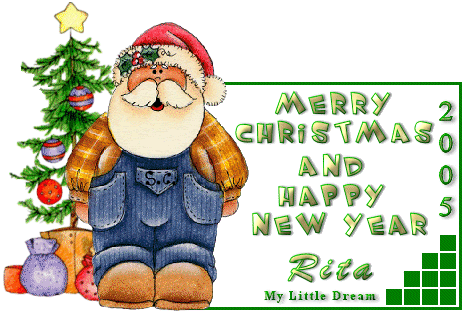 T
his time I would like to say
Happy Christmas
for you guys who celebrate the Christmas and happy new year. Thank's so much
Rita
for the beautiful gift card i love it, be happy always Rita. This year is over Hopely next year we will be able to be better and better. So far i was being busy that's why i didn't blog walking a lot i had moved to new apartment, and i am being busy for some reasons, starting learning a lot of things, so i don't have enough time to open my messenger and i want to concentrate my mind seriously. I don't want to loose this chance somebody ask me to do this and it will be better for my future. When I had dinner with
Gayle
she told me a lot and i have to keep moving as i can i have to work hard. Thank's Gayle for everything. I am really sorry if i can't answer the messege yet because sometimes i didn't go online and my new apartment doesn't have any connection yet i just go online by wireless when i was in the cafe or library on this few days. But I will try to create more free blogger template during my break time maybe it will be useful. miss you guys and happy new year..
posted by Admin @ 11:08 AM