Doing CDM Portal
5/15/2006
C
reated this
Template
for portal CDM, we want to change our template become a portal website, our idea
like this
, make a member who register could download some tutorials or free template from our website. For some reasons i told with my friend and asked her/him to put their creations with the pricelist ofcourse :D. Using full flashing template is nice really nice but the problem comes up when we want to update our news, cause we have to open the tools and start make another editing. I'm learning make a design with open so many sources, samples, etc :(, more than a years ago i didn't learning seriously most of my time was wasted. Now i'm free to use my mind, focus on the thing, nothing else on my mind.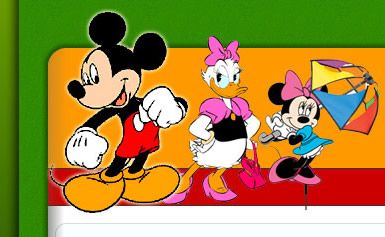 This's the blogger template for kid, i wanna put kind template like this on our portal but you may send me an email if you like this template or just go to
here
to download this template. Jadi akhir akhir ini ya gitulah editing dan optimizing engine dan module, untuk portal terus juga buka buka software baru :) swift 3D fuih mayan jangar juga belajarnya :) maklum baru pertama kali coba, sambil terus ditekuni bagus soalnya ngeflashnya jadi 3D begitu. Salam aja buat semuanya sukses back to ngahuleung deui..:) permiosssss...
posted by Admin @ 11:48 PM